Travel and Prevention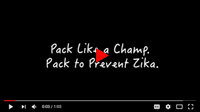 Pack Like a Champ.
Pack to Prevent Zika.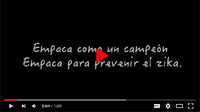 Empaca como un campeón.
Empaca para prevenir el Zika
(Español)
Plan for Travel
All people who travel to areas where Zika virus is actively circulating should plan ahead to prevent Zika infection. Before your trip, check for Zika travel notices for the area(s) you are traveling to. During your stay and after your return, protect yourself from mosquito bites and practice safe sex.
Preventing Mosquito Bites
Preventing Sexual Transmission
Prevention During Pregnancy