Multimedia
Thank you for visiting Alameda County Public Health Department's SIDS Education Multimedia Page. Here you can find videos to share information about Sudden Infant Death Syndrome (SIDS), its risk factors and risk reduction measures everyone needs to know, and anyone can practice.
The videos will help you gain a better understanding of what families who suffer the loss of a baby to SIDS experience. The personal video accounts reveal that many of the parents of the babies who died didn't know about the risk factors or the steps they could have taken to reduce the risks of a SIDS death.
We encourage you to view the videos with an open heart and mind, and to immediately take the necessary steps to help reduce the risk of your family ever having to experience what the families in the videos experienced. We also encourage you to share this important information with others and to invite them to learn more by visiting our website.
---
Breastfeed Your Baby to Reduce the Risk of SIDS
---
Safe Infant Sleep Alliance
Why tummy sleeping isn't good for the baby
7 Steps to Reduce the Risk of SIDS.
---
MyStory
Stories from the California SIDS Program is a storytelling series that enables parents and caregivers who have lost a child suddenly and unexpectedly to share their personal stories of grief, support and healing. We invite you to watch and share these stories. You can access each MyStory, or download the source video files to show in WIC and other participant waiting areas and to upload directly to your social media feeds.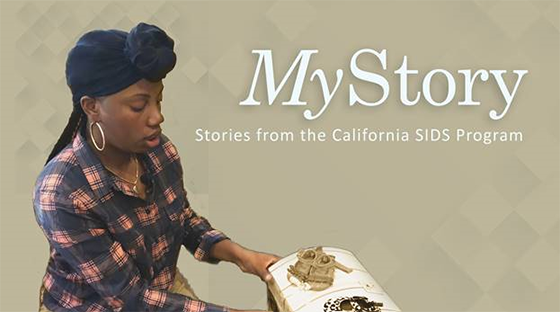 ---
Sleep Safe Baby Sacramento
The City of Sacramento in the past had high rates of Sudden Infant Death Syndrome (SIDS), this example is of women who have experienced a loss and it also showcases how Sacramento approached the problem.
---
B'more for Healthy Babies 'SLEEP SAFE' Campaign
Baltimore has created numerous videos to help education parents, families and providers about safe sleep and here are a few of their videos:
Baltimore mothers talk about their loss and offer advice to other mothers
B'more for Healthy Babies - Safe Sleep PSA for Caretakers/Foster Parents
B'More for Health Babies (Spanish)
---
Safe Sleep PSA for Fathers
This video discusses how fathers can have a role in reducing the risk of SIDS.
---
NICHQ Safe Sleep and Breastfeeding Video Quiz
This quiz is a good overview of the basic risk reduction guidelines for Safe Sleep.
English Version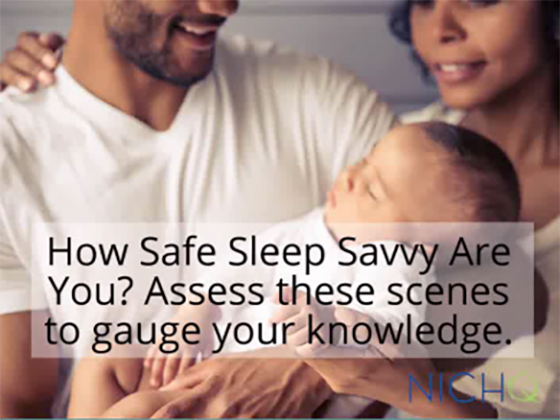 ---
Spanish Version