Healthy Nail Salon Program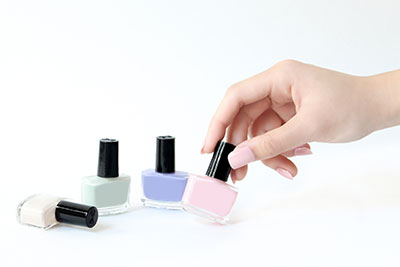 California has the largest number of nail salon businesses and nail technicians in the country, and in Alameda County, there are over 400 local nail salons. With the growth of the nail industry, every day, nail salon owners and technicians must work continuously to meet the needs of their customers. Several research done by California Healthy Nail Salon Collaborative show that nail salon owners and technicians may experience numerous health issues such as cancer, allergies, neurological, respiratory, and reproductive harm due to the use of toxic products and unsafe practices at their workplace.
Therefore, Alameda County Public Health Department has collaborated with California Healthy Nail Salon Collaborative to implement the Healthy Nail Salon Program (HNSP) with the commitment of ensuring the safety of nail salon owners, nail technicians and customers, and improving indoor air quality by providing appropriate information that promotes safer products and safer hygiene practices. Especially during the novel of Covid-19, the Healthy Nail Salon Program will ensure nail salons business owners and workers receive technical assistance and support about Covid-19 safety operation.
What is the Healthy Nail Salon Program?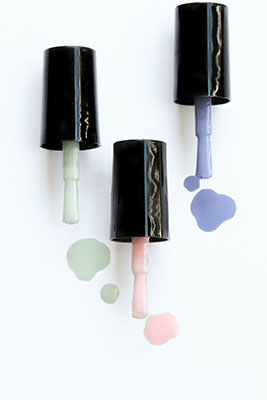 This is a free and voluntary program that promotes the use of healthier and safer practices and nails products to protect the health of salon staff, the health of customers and the environment. Nail salons that meet the requirements will be officially recognized as a Healthy Nail Salon.
Safer products include:
Polishes and lacquers without: Toluene, Dibutyl phthalate, Formaldehyde (also known as the "toxic trio") which may cause cancer.
Nail polish thinners without: Toluene, Methyl ethyl ketone (MEK)
Nail polish removers without: Ethyl, Butyl acetate which may cause irritation on eyes and skins.
Artificial nails without: Methyl methacrylate (Banned by the FDA) which may cause birth defects and rashes.
Safer practices include:
Requiring all nail technicians to use nitrile gloves and appropriate respiratory protection.
Setting up a designed well-ventilated area with a ventilation unit for artificial nails services to reduce harmful fume and dust indoor.
Safe practices during COVID-19: