BIH Staff Bios
Program Manager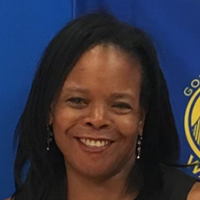 Yvonne Youngblood
Hi, my name is Yvonne Youngblood and I am the Program Coordinator for the Alameda County Black Infant Health Program. I have been a registered Nurse for over 30 years during which I have spend most of my time working to serve underprivileged populations. BIH is special to me because working with underserved communities has always held a special splace in my heart along with bridging the gap in medical treatment for those who receive substandard care. When I'm away from the program, I can be found gardening, decorating or working out. I enjoy working out at least 6 days a week and I like to mix it up between taking dance classes, lifting weights, and doing step classes.
Family Support Case Managers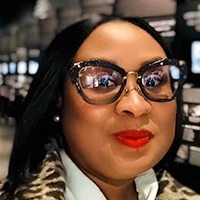 Donneshia Anderson-Clark
Hi, my name is Donneshia, and I am a Family Health Advocate for the Alameda County Black Infant Health Program. New Orleans born and raised, I have a Bachelors degree in Counseling and Social Work as well as a Masters Degree in Christian Counseling. I am also certified in Trauma Informed Care, Domestic Violence, and Lactation. In my spare time, Ienjoy spending quality time with my family and friends, going to the beach, baking, musicals,home décor and traveling. My passion is working with African-American women and children while providing a loving and nurturing support system for all clients.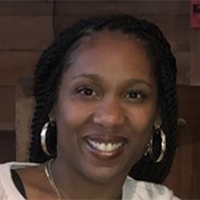 Shamelle Bremond
Hi, my name is Shamelle Bremond, and I am a Family Health Advocate and Community Outreach Liaison for the Alameda County Black Infant Health program. I am a proud mother of 3 children. I live in Oakland and have raised my family here. It has been my privilege to support pregnant and parenting Black women while working for the Black Infant Health program. I love advocating for and supporting Black women in pregnancy, birth, and postpartum. Outside of work I enjoy spending time with my family and friends, brunching, shopping, attempting to sew, and traveling.
Deborah Burnley
I was born and raised in Fresno, California and I enjoy spending time with my family. I am the proud mother of 2 children and grandmother to 2 grandchildren. I have worked in the Public Health sector for over 25 years and have spent the last 18 with the Black Infant Health Program. As a Family Health Advocate and Case Manager I work to educate families in reducing preterm birth rates and improve black and brown birth outcomes.
Kellye Craig Robertson
I am a third-generation Oakland native who has worked in the field of Public Health for over 30 years. In my 19 years with the Alameda County Black Infant Health Program, I have strived to reduce preterm births, bridge the gap in health disparities, and improve birthing outcomes. As a Case Manager and Group Facilitator, my goal is to empower, inspire, and educate families which has enabled me to serve hundreds in my community. I hope that social justice prevails, and that equitable health care is available to all. In my free time, I love spending time with my husband, horses, and dogs.
LuCrecia Bunn-Rubio, MFT
Hi, my name is LuCrecia Bunn-Rubio and I am a Licensed Marriage and Family Therapist and Mental Health Consultant working with the Blue Skies Mental Wellness Team. I have focused my career on interrupting and disrupting the generational traumas of the members of my community and continue to provide mental health services and support to people spanning all age groups. When I have free time to myself, I can be found bowling, enjoying a good pedicure, attending youth sporting events, and spending time in nature. I find that my nurturing spirit provides a safe space for moms and their babies to build a strong foundational bond and sets them up for success in the future. My goal with the BIH Program is to provide prenatal and parenting Black mothers with mental health counseling, advocacy, and resources which may have not been traditionally available to them.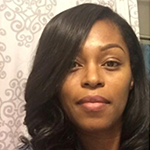 Lashonda Williams
I am LaShonda Williams, a Family Health Advocate and Group Facilitator for Black Infant Health of Alameda County. Supporting Mothers is my passion and purpose. I work to celebrate and highlight the resilience and magic that is Black Women. I have spent many years working on behalf of women and children via Maternal Child Health Programs throughout the Bay Area. My approach to this work is much like the preparation of a soul food Gumbo. It's a little education, sprinkled with a lot of experience, mixed with heaping cups of love, combined with immeasurable passion. Babies and Black women are what ignite me! In my time outside of work I am a Sister, Daughter, Friend, Collaborator, Empath, Creator, Amateur Fashionista, "Phonetoghapher" and my Ancestors wildest dream! I operate under the belief that the success of future generations will depend largely on how we care for the Mothers who brought them here.