Are you a pregnant teen or young father-to-be?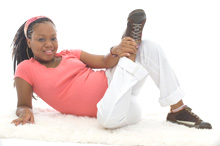 Teen Pregnancy and Parenting Programs
In North County: Berkeley, Albany, Oakland, Piedmont, Alameda, San Leandro, Castro Valley, San Lorenzo contact: Brighter Beginning Teen Family Support
In South County: Hayward, Union City, Newark, Fremont, Livermore, Dublin, Pleasanton contact: Tiburcio Vasquez Health Center Family Support Services
Medi-Cal Minor Conset Program
If you are under 21 years of age, you may be eligible for the confidential Medi-Cal Minor Consent Program. The program is designed to ensure that young people under age 21, regardless of their immigration status, can receive confidential health care for "sensitive services," including family planning services, sexual assault services, drug and alcohol treatment, counseling and mental health outpatient care, abortion and pregnancy care.
Eligibility for services is based on the youth's income and resources, not their parents'. You can apply at one of Alameda County Social Services Agency's offices.