Need Breastfeeding Advice?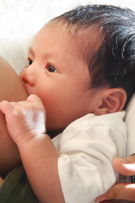 Alameda County Breastfeeds!
Visit Alameda County Breastfeeds! to access the following and more:
Why Breastfeed?
Breastfeeding Support
Family Matters
Health Care Providers
Hospital Practices
Breastfeeding and Work or School
Child Care Practices
Know Your Rights
"Steps to Take" Nutrition Handouts on Breastfeeding
Patient education materials from the State Maternal, Child and Adolescent Health.
Nutrition Handouts available in English and Spanish (updated 2017).