Children's Hospital Oakland Research Institute (CHORI)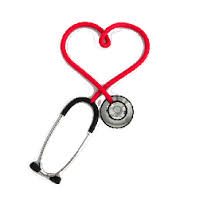 Target Group: High School and Undergraduates.
Objectives: The objective of the CHORI Summer Research Program is to provide summer research training opportunities for high School students. The goal is to provide clinical research opportunities for individuals from disadvantaged backgrounds, racial and ethnic minorities, and others who are underrepresented in this field (e.g., individuals with disabilities). The Program provides the students with a research training experience to stimulate interest in pursuing a career in biomedical, stem cell developmental biology, clinical and behavioral research in a friendly and nurturing environment.
Programs & Services:
Clinical-Research for Under Represented High School Students Funded by the Doris Duke Charitable Foundation. Apply here.
Application Deadline: February 4, 2015
CIRM Creativity Award - CHORI/UC Berkeley Summer Stem Cell Research Internship Program for High School Students. Apply here.
Application Deadline: February 4, 2015
Undergraduate Summer Research Internships (Funded by NIH). Apply Here.
Application Deadline: February 4, 2015
Elizabeth Nash Foundation Cystic Fibrosis Summer Research Award (High School Seniors and Undergraduates)
Duration: Summer
Stipend: TBA.
Contact: Chandra Andrews-Wright, Program Director
Email: summerstudentprogram@chori.org
ph: 510-705-7795
fax: 510-705-5237
Website: www.chori.org