Eligibility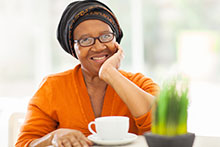 Eligibility criteria for the Older Adults, Healthy Results program are:
60 years of age or older
Resident of Alameda County (except Berkeley)
Medi-Cal eligible
Medically complex (2+ medical conditions)
At least one functional impairment
Have decision-making capacity (or surrogate)
Ready to engage in case management services
The ideal client is able to benefit from early intervention. Public health nurses focus on prevention and health promotion. Clients who are have acute medical needs, are unstable or unsafe should be referred to the appropriate agency for immediate care and intervention.