Resources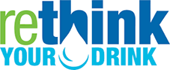 Learn about the health effects of sugary drinks and how to promote the benefits of drinking water.
The Alameda County Nutrition Services Program of the Alameda County Public Health Department, Community Health Services Division is organizing a Rethink Your Drink Day on May 16, 2018, and a Rethink Your Drink Week, May 13 – 19, 2018 to raise awareness about the importance of refreshing better with water every day.
Join Californians statewide and Rethink Your Drink!
Features residents sampling assorted waters flavored with just fresh fruit. Delicious and no sugar added!
Features events, helpful resources, and information about sugary drinks
Tevin Montgomery talks about his NBA dreams and efforts to stay hydrated without soda.
Animated depiction of the nightmare of too many sodas and beauty and benefits of water.
---
2019 Farmer's Market Guide English | Spanish
Find where you can purchase fresh produce year round.
---
Alameda County Worksite Wellness Policy
Read how Alameda County promotes healthy options for employees, visitors to County facilities, and participants in County meetings and events.