Alameda County Nutrition Services
OUR VISION: We envision that all people live in safe, connected neighborhoods that offer fresh, affordable foods, are choosing active healthy lifestyles and are engaged in their communities.
OUR MISSION: We promote and support healthy eating and physical activity through committed partnership with communities to reduce chronic disease and improve long-term health. ACNS is a program of the Alameda County Public Health Department's Community Health Services Division.
To reach our vision we partner with residents and community organizations to accomplish the following:
promote healthy eating and physical activity at health fairs and community events
conduct cooking and physical activity demonstrations
teach age-appropriate nutrition and cooking classes
implement safe routes to school initiatives
provide nutrition education in grocery stores
plant gardens with fruits and vegetables
develop and implement healthy food and beverage standards and wellness policies
---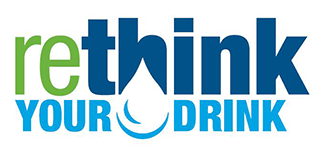 On May 1, 2021 Alameda County Nutrition Services and our partners launched Make Every Day Rethink Your Drink Day, a statewide movement to inspire Californians to choose water instead of sugary drinks.
Join Alameda County this month as we work together to bring you opportunities to Rethink Your Drink.
Have you been thinking about kicking your soda habit but just don't know how? Did you know that drinking water may help to stop smoking? Are you an artist wanting to share your art with the community?
Follow the hashtags #acnswater and #CalFreshHealthyLiving on Twitter, Instagram and Facebook as we (@Dare2BWell) and our partners post! We have lots of opportunities for you to learn why to choose water and how making healthier beverage choices can change your life and health.
Join us for learning, activities, and contests during our Week of Action on Facebook Live, May 9 -15, as we work together towards a healthier Alameda County. For more information, resources, and tips for choosing water instead of sugary drinks, visit RethinkYourDrinkDay.com.