Medical Marijuana Identification Card Program (MMICP)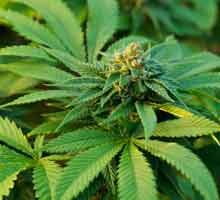 The Medical Marijuana Identification Card Program (MMICP) was established by the State of California following the passage of SB 420. MMICP requires counties to administer a voluntary card registration program that identifies medical marijuana patients. Patients can use the identification card as evidence that they have received a recommendation from their physician to use marijuana for medicinal purposes.

The card can assist law enforcement officials in determining whether an individual using marijuana meets the requirements of the Compassionate Use Act, which states that with the recommendation of a physician, a seriously ill patient may obtain and use marijuana for personal medical purposes.
Population served:
Residents of Alameda County who are at least 18 years or older who have a serious medical condition and are recommended by a physician.
Download Frequently Asked Questions
California Medical Marijuana Program
Medical Marijuana Roles & Responsibilities
Verification of the Medical Marijuana ID Card