Blood Lead Levels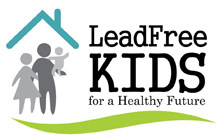 Lead poisoning can lead to learning and behavior problems, particularly among young children, who are most at risk. As noted, there are many sources of lead and no level of lead in the blood is safe.
Whether lead exposure comes from paint, soil, old toys, or water – families should avoid exposure to lead. See Simple Steps to Protect Your Child from Lead (English-Spanish).
If you are not sure if your child has been exposed to lead, ask your doctor (pediatrician) to do a blood lead level test. This test is the only way to find out if your child has a high lead level. Most children with high levels of lead in their blood have no symptoms. Your child's health care provider can recommend treatment if your child has been exposed to lead.
Helpful Information
Want a blood level test and don't have a doctor?
Call Alameda County Public Health's Family Health Line
Toll free: 888 604-INFO (4636)