Chronic Hepatitis Program
The Alameda County Chronic Hepatitis Program is comprised of a team of dedicated professionals who work with medical providers, community clinics, and non-profit organizations to assist residents in the screening, testing, and treatment of Hepatitis C (HCV). Hepatitis C is a serious, preventable public health threat that puts those infected at increased risk for liver disease, cancer, and death.
Our program aims to prevent new infections, improve access to medical care and treatment, and improve patient outcomes. The Chronic Hepatitis Program conducts high-impact prevention work by focusing on populations most impacted by HCV: youth (age 14 – 29), people of child-bearing age, people who inject drugs, people who have recently been incarcerated, and people who are currently experiencing homelessness. Current Hepatitis C treatment options (which usually last between 8 and 12 weeks) have proven to cure over 90% of chronic infections.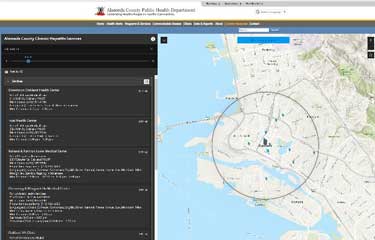 1100 San Leandro Blvd
San Leandro, CA 94577

Catherine Toyooka
Senior Program Specialist
Chronic Hepatitis
510-208-1051
catherine.toyooka@acgov.org
Public Health Investigator
Chronic Hepatitis
HCVinfo@acgov.org