Shoo the Flu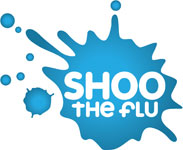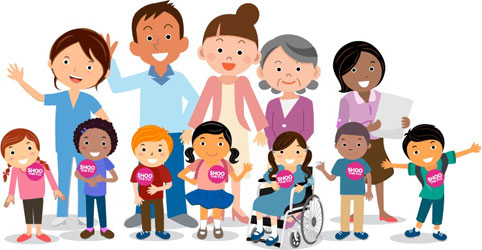 Shoo the Flu is a community-based initiative to prevent seasonal influenza in Oakland and Castro Valley through a school-based vaccination program. The program offers free flu vaccines, regardless of insurance, to students and on-site school staff at participating schools every fall. All Oakland elementary and K-8 schools, including Oakland Unified School District, charter, and private schools, are participating, as well as three Castro Valley elementary schools. Participation in the program is voluntary. To see if your student's school is participating, please visit www.shootheflu.org.
Shoo the Flu is a partnership between the Alameda County Public Health Department, California Department of Public Health, Oakland Unified School District, Castro Valley Unified School District and other community partners.
Updates for Shoo the Flu 2020!
We hope that your school community is safe and well during these unprecedented times. Regretfully, we are unable to hold traditional Shoo the Flu clinics at schools this fall. Containing and preventing the spread of COVID-19 in Oakland and surrounding cities, however, remains a high priority for the duration of the pandemic. In place of holding Shoo the Flu clinics at schools, the Alameda County Public Health Department and the Shoo the Flu team will be working on conducting community-located mass flu vaccination clinics. Flu vaccine is recommended for all people age 6 months and older. Mass flu vaccination clinics in communities will help protect families as well as our health care system from the ill effects of flu disease. All clinics will be socially distanced and paperless. Conducting mass, socially distanced clinics this fall also sets up our cities for success when COVID vaccine becomes available. Conducting flu clinics will protect our residents from this dangerous disease and teach us best practices to use once the COVID-19 vaccine arrives. We hope to see you at one of our clinics, please keep checking our clinics page for information about locations and times.
For questions about Shoo the Flu, please contact:
Alameda County Immunization Program
(510) 267-3230
shootheflu@acgov.org

To learn more about the program, visit us at: