Protect Yourself and Others
Take the following steps to protect yourself and your family: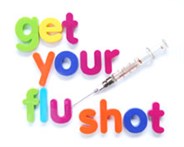 The Alameda County Public Health Department, along with the Centers for Disease Control and Prevention (CDC), recommends a yearly flu vaccine for everyone 6 months of age and older. All formulations are available: nasal sprayers, prefilled syringes, multi dose vials (across the different brands). The nasal spray vaccine is available during the 2021-22 influenza season but may be harder to find because of a limited supply. The best place to receive a flu vaccine is at your doctor's office, but there are also other options, like pharmacies, clinics or sites on this flu locator website.
Here is a summary of the 2021-22 influenza recommendations by the Advisory Committee on Immunization Practices
Wash your hands with soap and water for at least 20 seconds.
If soap and water are not readily available, use a hand sanitizer that contains at least 60% alcohol. Cover all surfaces of your hands and rub them together until they feel dry.
Avoid touching your eyes, nose and mouth.
Cover your mouth when you sneeze or cough. Raise your arm and sneeze into your sleeve, or elbow.
Use disposable tissues and throw them into the garbage right away
Do not share personal items that go in the mouth like toothbrushes or drinks.
Clean frequently-touched items and surfaces with soap and water.
Try to keep a distance of 6 feet between yourself and others.
Eat a healthy diet, get enough rest, and make exercise a regular part of your life.
Get enough sleep every night
Reduce your stress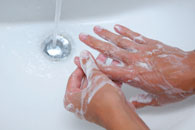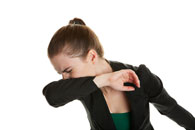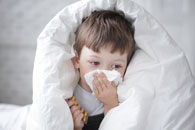 What should I do to protect others if I am sick?
Stay home and stay away from others until 24 hours after your fever is gone.
Do not have visitors
Try to avoid contact with other people living with you.
If possible choose a room in your home to stay in that is away from others in your household.
Choose one person in the household as your caregiver. Your caregiver should not be pregnant, over 64 years old, or have medical conditions like heart disease, lung disease, or weak immune system.
Consider wearing a face mask when around others to reduce the chance of spreading the flu to them.
Additional Information