Fetal and Infant Mortality Review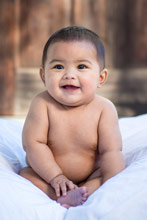 The Fetal and Infant Mortality Review (FIMR) program collects and presents data from a variety of sources regarding the loss of a fetus or infant. The data is presented to providers throughout Alameda County. A review team identifies factors to help decide what changes can be made in the community, to individual behavior, and the health care system.
The team of providers meets twice a year to review specific infant death cases, learn more about the causes of early and untimely deaths, and identify gaps in the health care system such as access to insurance and care. The goal is to reduce disparities and fetal and infant deaths, so as to give babies a better chance for life.
Fetal Infant Mortality Review (FIMR) is a national program that exists in 18 California counties, including Alameda.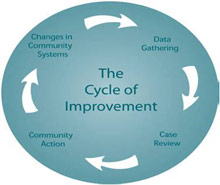 Resources