Family Planning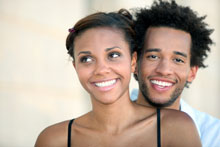 Family Planning allows people to decide when and how many children they want to have. This includes pregnancy prevention and birth spacing. The program is part of the Perinatal Services and Family Planning unit.
The program's target audience is Alameda County residents - both males and females of reproductive age. Family planning eligibility requirements differ by provider and service. Please contact the provider you are interested in seeing for more information.
The Family Planning unit does not provide direct services.