Desired Reproductive Health Access for Maternal Services (DREAMS) (Formerly MADRE)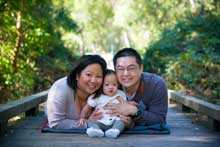 The DREAMS (Desired Reproductive Health Access for Maternal Services) program (formerly MADRE) provides health linkages and assists with access to care for underserved women who have experienced the tragedy of losing a baby either during pregnancy or at birth. The DREAMS program also serves women who receive a terminal fetal diagnosis during their current pregnancy, or have a history of preterm labor/delivery. The program is designed to improve the health of women and couples before conception or during pregnancy in order to improve their birth outcomes.
Target audience
Women of reproductive age.
Eligibility
Eligible women are residents of Alameda County who are low income / Medi-Cal eligible and have one or more of the following:
history of fetal / infant loss
history of multiple miscarriages
history of preterm labor or delivery
pregnant women anticipating fetal demise
You can become a DREAMS participant a number of ways: by contacting us directly; through a referral from your clinic or hospital; or a referral from friends, family, or a community agency. The right time to sign up for DREAMS is before becoming pregnant, after losing a baby, during pregnancy, or simply when you are ready.
DREAMS services
Assessment and referral
Assistance with linkages and access to care
Bereavement support
Care coordination in person or by telephone
Community site visits by staff
Information, education and community outreach
Accompaniment to providers
Culturally competent Spanish/Mayan Mam trilingual services (Spanish/MAM)