Developmental Disabilities Planning and Advisory Council
Our Mission
To expand opportunities for individuals with intellectual and developmental disabilities.
Our Vision
The Council envisions a world in which every individual with an intellectual and developmental disability has access to a full, meaningful life in an inclusive community.
Our Values
In partnership with self-advocates, family members, service providers and other stakeholders, the Alameda County Developmental Disabilities Council improves lives by advocating for better funding and quality services; promoting education to raise awareness; supporting services and policies to reduce disparities; advancing diversity and equity principles, and linking consumers and families to resources.
COVID-19 Guidance for Individuals with Access and Functional Needs (3/9/20, CDPH)
Disability Voices United – COVID-19 Resources for People with Developmental Disabilities and Their Families
Plain Language Booklet on Coronavirus l Spanish Plain Language Booklet on Coronavirus
COVID-19 Safety Handbook Chinese | Vietnamese
Check out our new COVID-19 section for plain language resources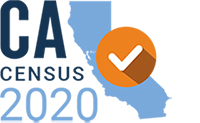 Help ensure all are counted! The Census gives us data about our community, appropriates the distribution of billions of dollars and determines the number of legislators we have to represent our interests. Everyone Counts!