Comprehensive Perinatal Services Program (CPSP)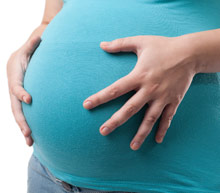 Pregnant women who are eligible for Medi-Cal can enroll in Comprehensive Perinatal Services Program (CPSP), which includes prenatal medical care, plus
health education
nutrition education
support for issues like jobs, emotions, relationships, housing, or other
These services can be provided by health educators, nurses, social workers, nutritionists, and health worker.
Research shows that these services
decrease low birth weight
improve the outcome of the pregnancy
give babies a healthy start in life
lower health care costs by preventing illness in infants
CPSP Sites
CPSP Provider sites throughout Alameda County.
Resources
The Alameda County Perinatal Services and Family Planning Program has compiled CPSP resources for local obstetric providers on a variety of topics, including:
Additional Perinatal Services and Family Planning Program resources are also available:
Presumptive Eligibility
Pregnant women and teens can go to CPSP sites and receive temporary Medi-Cal that same day for prenatal care. The patient must then apply for Medi-Cal. No one is excluded based on immigration status. While waiting for the reply from Medi-Cal, the clinic visits will be paid for by Medi-Cal.
Services can include
Pregnancy tests
Prenatal care
Abortion and counseling