Child Health and Disability Prevention Program (CHDP)
What is CHDP?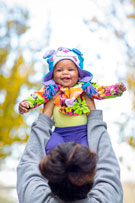 CHDP provides FREE health check-ups and immunizations to eligible children and youth. See CHDP Exams to see what the exam includes. The CHDP Brochure has more details about the program.
English | Spanish | Korean | Russian | Chinese | Hmong l Cambodian
CHDP Services
Our Alameda County Office
CHDP certifies medical providers to become CHDP providers. Providers can call our business office at 510-618-2070.
Families can call our Family Health Line at 1-888-604-4636 for assistance with:
Making medical appointments
Transportation - help with directions ONLY
Referrals to other community resources
Who Is Eligible?
Children and youth with Medi-Cal from birth through age 20
Undocumented children and youth from birth through age 18
Low income children and youth from birth through 18 years who have no other health insurance
Children and youth in Foster Care
Children and youth in Head Start and State Preschool programs