Alcohol and Drug Prevention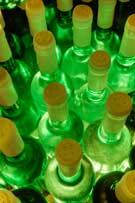 The Alcohol and Drug Prevention Program is a community-focused program that aims to reduce and prevent alcohol and other drug (AOD) problems using primary prevention strategies. The program works to reduce AOD problems through changes in public policies, social norms, laws and regulations.
The objectives of the program are to:
influence public policy, social norms and legislation
change organizational practices
create and nurture coalitions and networks
educate and organize service providers, community groups and public agencies
Eligibility:
All organizations and individuals throughout the county interested in community and neighborhood-based prevention initiatives are encouraged to become active.