Latina Chicana (LatCh) Lactation Taskforce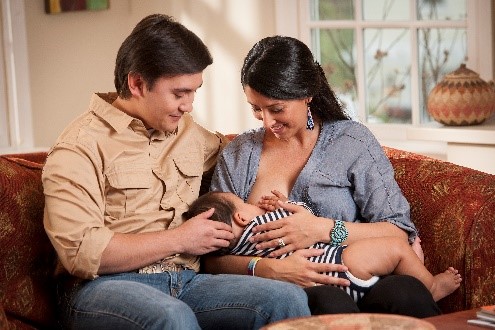 Alameda County's Latina Chicana (LatCh) Lactation Taskforce recognizes the powerful influence of culturally appropriate, positive images and language appropriate educational messages in helping Alameda County families reach their nursing and infant feeding goals.
Having even one supportive example within a social network can enable a mother to resist opposing messages, even when breastfeeding is not the norm within their social group.
The social media videos in this toolkit were developed by Latinx WIC Breastfeeding Peer Counselors, experienced community Lactation Specialists and other community partners through the Alameda County Latina/Chicana (LatCh) Lactation Taskforce with funding support by the Friends of La Leche League.
Acknowledgements
Preserve and strengthen lactation in the Latinx community is the mission of the Latina Chicana (LatCh) Lactation Taskforce of Alameda County Breastfeeding Coalition. Many individuals, groups, programs and organizations join together in LatCh to accomplish that mission.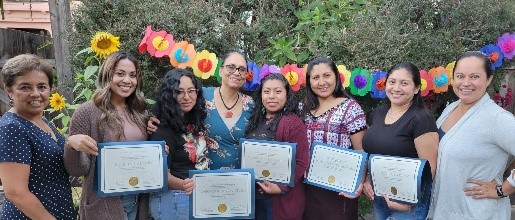 LatCh is grateful to Friends of La Leche League for their mini grant funding, and to the following individuals and organizations for their contributions to this social media project:
Development and Production
Edna Prieto, MD, Haydée L. Herrera Sosa, Jeanne Kettles, Jennifer Valadez, Mayra Matias Pablo, Rosio Carranza-Rivas, Tina Benitez, Veronica Vasquez, Victorina Chales Pablo, Yael Martinez, Zoraida McNulty
Media Assistance
Neetu Balram, Jamie Yee, Tonya Kubo, AJ Aquilar, Garrett Rich
This toolkit is free for anyone to use for educational purposes.
However, we do ask that you credit Alameda County Latina Chicana (LatCh) Lactation Taskforce when you use these images and videos.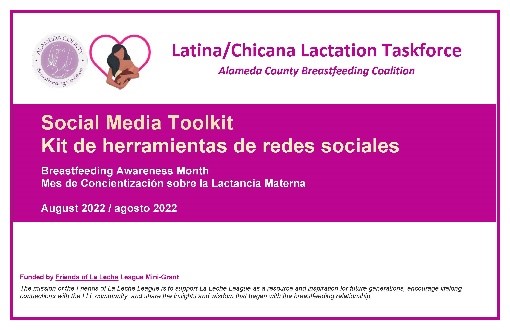 LatCh Social Media Toolkit
The videos reflect some of the most effective messages the Peer Counselors share with mothers for some of their most common barriers.
Using the TikTok platform they have produced video content for six topics offering three languages for each: English, Spanish and Mam.
Videos
Download this English/Spanish flyer with QR codes and brief descriptions for all the LatCh videos